Few brands capture the essence of luxury like Maserati. Other automakers think cramming their vehicles full of advanced technology and whirring gizmos raises the value of their vehicles. There is, however, a difference between the number on the label and the car's inherent value. The craftsman at Maserati know this, and to demonstrate we will examine the interior of their flagship model, the Quattroporte.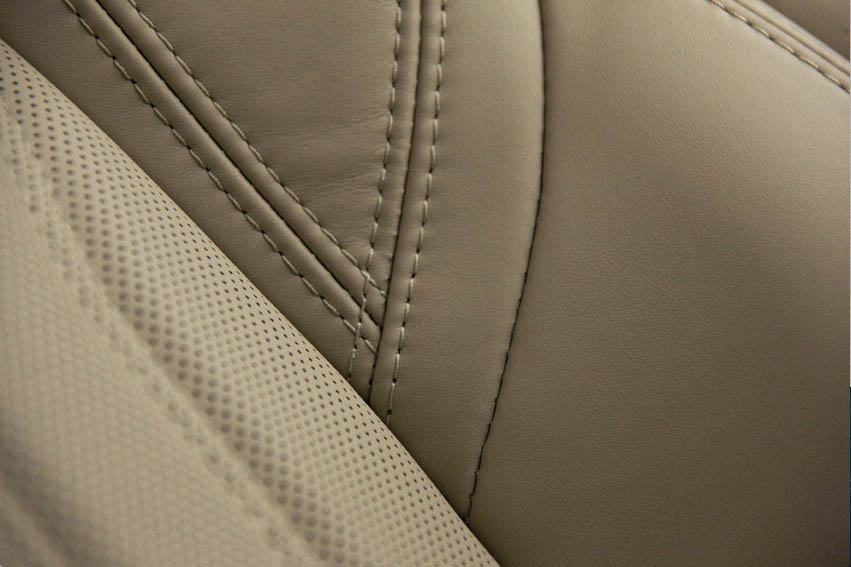 Exquisite Materials
A cars identity begins with materials. German cars might be perfectly engineered to be precision instruments, but they aren't from anywhere. They have no identity.
A Quattroporte is from Italy, and you know this because its seats are covered in Poltrona Frau® leather. This luscious material is available in four colors and is laid over the dashboard, door panels, and central console, then painstakingly hand-stitched into place. Plush Alcantara® lines the roof and, if you choose, the central seat sections.
Natural wood finishes out every Quattroporte as a standard. Open-pore Radica wood is the base option, but customers can also substitute other kinds that have a more intricate burl texture, such as Tanganika, Ebano, or Erable. Those with more performance-oriented inclinations can opt for inserts with a carbon-fiber look instead.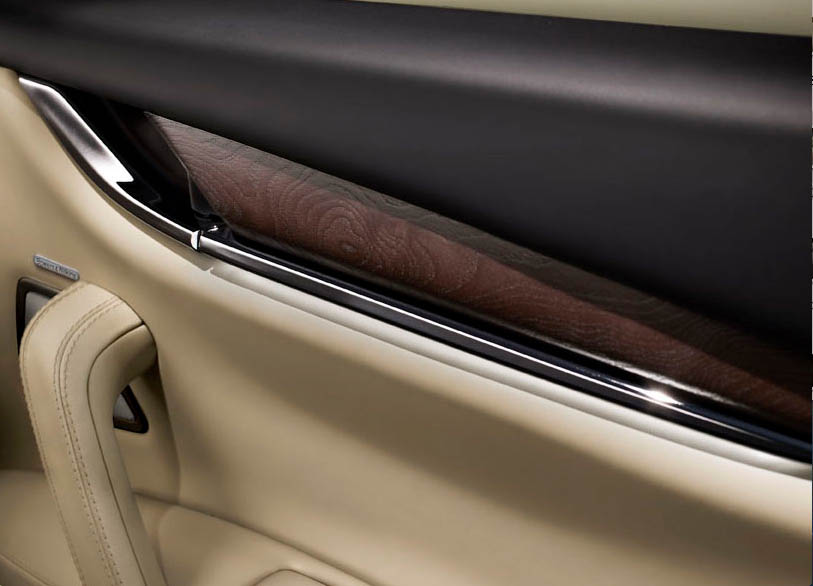 Expert Design
After the materials are chosen, they have to be woven together in a way that is coherent and comfortable to the passenger. The three-tiered dashboard is a signature element of Maserati vehicles, and the natural wood band encircles the whole cabin, running outward from the dash and around the doors.
Interior spaciousness was also a priority when composing the Quattroporte, meant to ensure that the car is as pleasing to ride in as it is to drive. Customers can choose between a rear bench that seats three or two individual rear seats separated by a console when building their vehicle.
Ergonomic Control
Above all, a Maserati should be intuitive when you're behind the wheel. The driver enjoys total control thanks to a multi-functional steering wheel. The instrument panel is backlit, and in its center is a 6-inch display to communicate important data and diagnostic information.
The rest of the controls are operated from the 8.4-inch touchscreen display in the middle of the dashboard. Thanks to an elegant fit and finish, this screen is functional but understated in a way that doesn't distract from the cabin's composition.
If you would like to see the magnificent interior of a new Maserati Quattroporte yourself, you need only call or visit Maserati of Raleigh to schedule a test drive. Our brand ambassadors will be waiting to show you our wares. We hope to see you soon.
Look Inside the 2015 Maserati Quattroporte for an Understanding of Real Luxury
was last modified:
August 14th, 2015
by