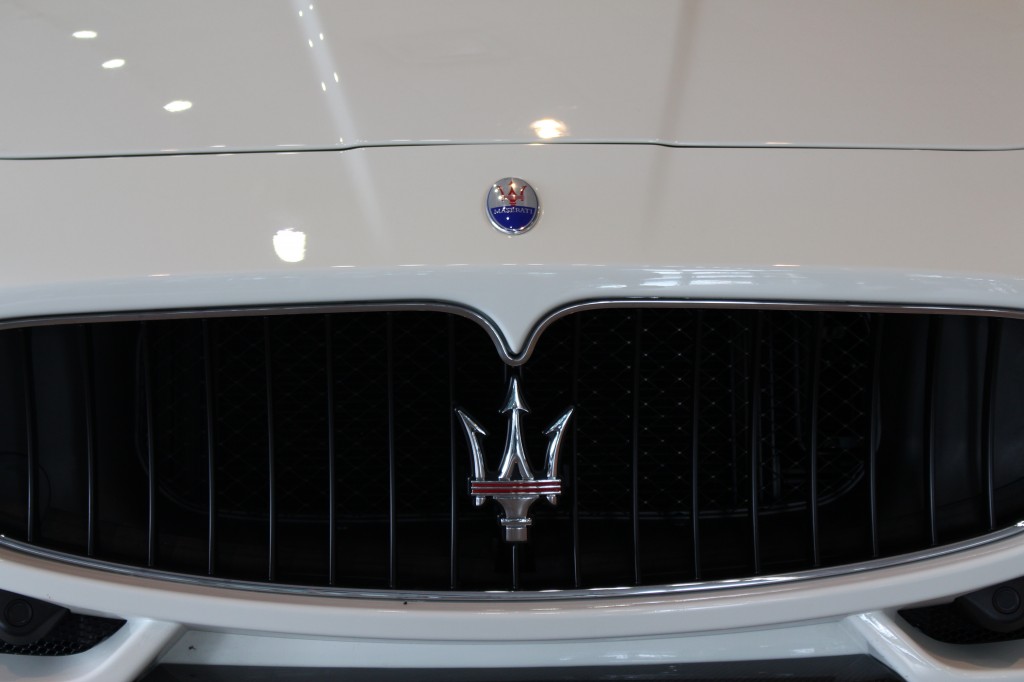 There's a paradox happening at Maserati. The company plans to cap sales at 75,000 units per year, which it's set to reach in 2018. At the same time, it plans on producing a lineup of models that will have gaggles of enthusiasts causing a tumult at every dealership. Yes, it wants to cap sales while offering vehicles droves of people will want.
Oh, the cost of exclusivity.
If you're thinking it's time to break out the Member's Only jackets, drop those acid-wash jeans in your hands and put back the hair gel. Maserati is not just a trend, so don't expect it to go the way of the Dodo bird. With exactly 100 years under its belt, the Italian automaker known for its luxurious sports cars intends to see another century go by. All the Ghibli, Quattroporte, and GranTurismo need is to be draped in purple robes.
Hmmm … Purple stitching perhaps?
Sales are up 420% this year compared to the last, and the company is set to not only reach but exceed its goals. You may be wondering: With only three models, how can this company expect to compete with the likes of Porsche? How can it reach 75,000?
Easy…
Last year brought us the latest-generation of the company's flagship, the Quattroporte.
This year brought us the much lauded Ghibli.
Next year will bring us the company's first-ever SUV, the Levante.
2016 will debut the highly-anticipated Alfieri, and its Cabriolet version will be released in 2017.
Check and mate.
Maserati Plans to Maintain Exclusivity
was last modified:
May 22nd, 2015
by